What is Vampire Facelift?
The "vampire facelift", sometimes also called "Dracula therapy", is a new, effective method of wrinkle treatment with autologous blood. The injection of processed autologous blood enables effective skin rejuvenation without the use of synthetic agents. Vampire Facial gives patients a radiant complexion, and the autologous blood treatment also smoothes out wrinkles.
Technically, this autologous blood lifting is also referred to as PRP plasma lifting (PRP = platelet rich plasma). PRP therapy has become well-known thanks to its popularity with many Hollywood stars, for example, B. Kim Kardashian. Since then, Vampire facelift has been one of the popular wrinkle treatment methods that we regularly use in our practice in North Vancouver, BC, Canada.
The Vampire facial is basically suitable for every age and every skin type. The treatment is particularly recommended for people who want to improve their complexion naturally and without surgery. Since no synthetic active ingredients are used, there is no risk of intolerance even with sensitive skin.
The effects of an autologous blood treatment as part of a Vampire facelift are more subtle compared to wrinkle injections with Botox or hyaluronic acid, but are still clearly recognizable. If you want your complexion to be refreshed and wrinkles to be smoothed out, gentle autohemotherapy can be the right choice. We would be happy to advise you in a personal meeting in our clinic in North Vancouver or by telephone or e-mail.
What does a Vampire Facelift do?
Injecting autologous blood stimulates the skin to regenerate. Collagen is formed, an endogenous protein and an important structure-forming fiber component of the skin. The connective tissue is strengthened as a result of the collagen production stimulated by the Vampire facelift, the skin appears firmer and wrinkles are padded. In addition, blood circulation in the skin is stimulated, giving it a fresh and radiant look and a healthy rosy colour. In this way, an all-round rejuvenating effect is achieved with the autologous blood treatment.
In the field of aesthetic medicine, autohemotherapy is used in particular for skin rejuvenation and wrinkle treatment. Slight wrinkles on the face can be smoothed out with PRP therapy, as can stretch marks, scars and wrinkles on the neck and décolleté. Another treatment method may be more suitable for more pronounced expression lines.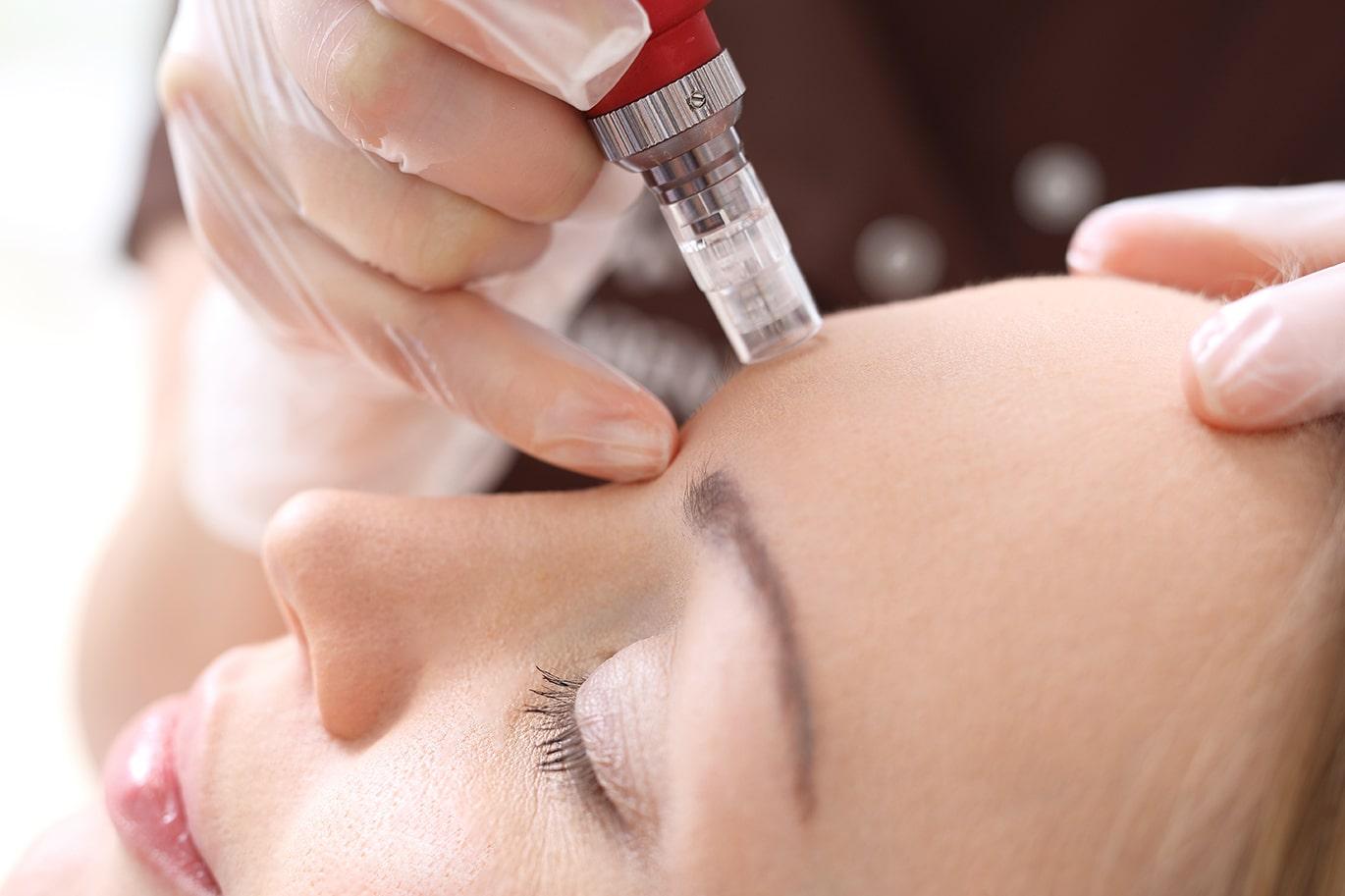 Benefits of PRP Plasma Lift
Only the body's own active ingredients, therefore no allergies or intolerances.
Fast and easy treatment.
Smoothing of small wrinkles and increasing the elasticity of the skin.
Fresh, rosy complexion.
Particularly natural-looking results.
Short recovery time.
Cost of a Vampire Facelift
There is no flat rate for an autologous blood lift. The costs of your Vampire facelift depend on the area to be treated. As part of an initial consultation, the doctor treating you will advise you on all questions relating to the autologous blood treatment and, if you wish, carry it out immediately afterwards.
Make an appointment for your Vampire Facial
Schedule your personal Vampire facelift consultation in Vancouver BC now at: (236) 868-2855 or email us with your request. We look forward to you!